Fire Boss is an initial attack fire suppression aircraft with a water scooping capability.
The Fire Boss can scoop water from nearby lakes, rivers and other water sources and then drop that scooped water (and foam) onto a fire.
The Fire Boss can land on water utilizing its floats.  It also has wheels allowing for runway landings and takeoffs.  Fire Boss is designed by the well respected Wipaire Inc, a company who have been making aircraft float planes for over 50 years.
For more details please download the brochure information below.  For further technical or sales details please contact us below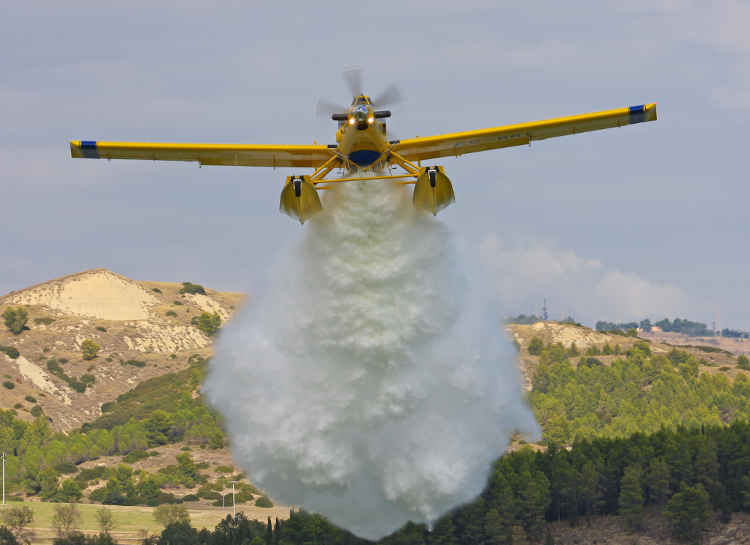 and also
FuelBoss       (FUEL HAULERS)
Transland       (FIRE & SPREADING)
Kawak       (THROTTLE CONTROL & PUMPS)
Crophawk – Onboard       (SPRAY FLOW CONTROL)
Agrinautics       (PUMPS & SPRAY VALVES)
Micronair       (SPRAYERS)
CP       (SPRAY NOZZLES)
Trotter       (FIRE & DATAVAULT TRACKING)
TracMap       (GPS NAVIGATION)
StormCutters       (WIRE PROTECTION)