Get in Touch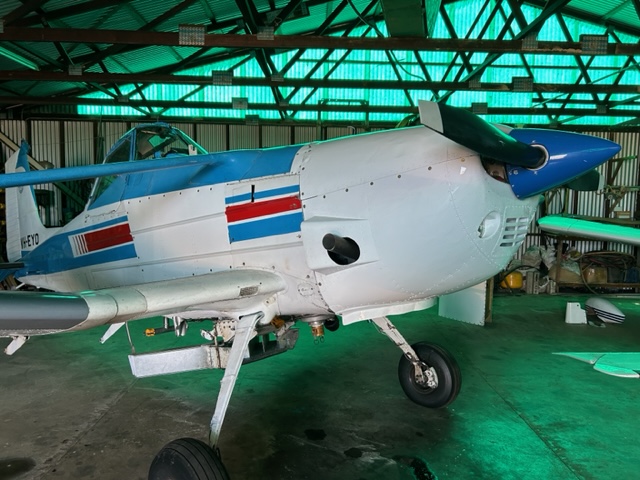 Description:
FOR SALE
1973 A-188B Ag Truck, 9800hrs TT, Continental IO-520D engine 1170 TSO, Prop 600 TSO, 280 USG Hopper.
Comes with Cessna spreader, booms , hydraulic spray pump, Satloc Bantam to come with it, ( currently fitted with Tracmap TMLA, but this will be removed).
Had a recent refurb. with replacement cowls, new side panels, new tyres, leading edge repaired etc.
Runs well and flys straight. Ideal mouse-baiter.
Price is $115, 000 plus GST.
Contact Roland on 0421 969 803 rlowther@fastmail.com