Get in Touch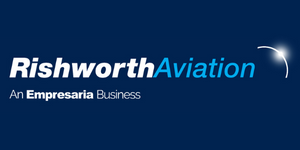 Description:
Our client is based in Australia and provides worldwide airborne aviation and geophysical exploration services to the global mining and exploration industry.
Their multi-physics solutions encompass gravity, magnetic, electromagnetic and radiometric surveys through an advanced range of airborne, fixed-wing systems.
About the role:
The Survey Pilots work as part of an autonomous team in a highly dynamic environment, located either within Australia, or internationally. Reporting to the Chief Pilot, the Survey Pilots are responsible for the safe and effective operation of company aircraft on low-level geophysical survey activities. All activities are undertaken in accordance with data quality, project, safety and procedural requirements whilst taking an active role in promoting the safe and efficient functioning of survey projects.
Requirements:
• Self-motivated, ability to work independently with minimal supervision
• Disciplined, able to maintain high levels of focus
• Ability to work effectively within a team environment spanning multiple disciplines.
• Successful candidates must have a valid passport and willing to undertake field deployments not exceeding 6 weeks duration. FIFO.
Qualifications:
• Commercial Pilot Licence – CASA/NZ Licence holders
• 1,000 hrs Total Flight Time
• 750 hrs in Command
• 50 hrs on C208
• Prior experience in low-level geophysical survey/similar environment – but not a must have qualification
• Current Medical/Covid vaccinated
Benefits:
• Attractive salary with field allowances
• Superannuation
• Accommodation provided on rotation
• Permanent and contract opportunities
• Training/low level endorsement assistance, if required
Interested to know more? Apply now: https://rishworthaviation.com/job/cessna-208b-pilots